Whether you're a residential, commercial, or industrial property owner/manager, there will be times when your building(s) stand empty for prolonged periods. With current economic pressures disrupting business flows and stretching finances, a greater number of properties becoming vacant is an unfortunate if not inevitable consequence.
One of the key challenges this creates for property owners/managers is how buildings can be secured. Any visible vacant property can quickly become a target for would-be vandals, burglars, and squatters.
In this blog, we provide our top 10 tips for maximising your vacant property security.
1. Hire A Security Company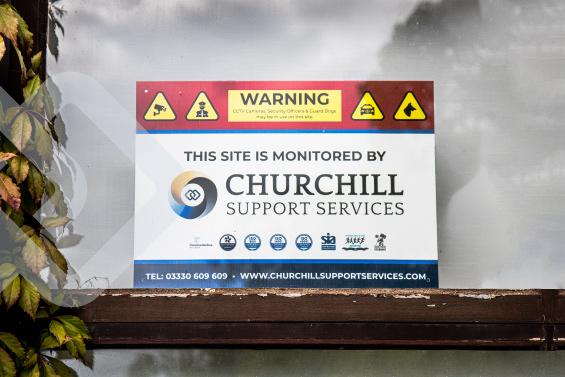 But not just any security company. You need a vacant property security company that specialises in (and has a track record of) keeping empty buildings protected.
Managing vacant properties, especially more than one, requires significant time and resources. By hiring a security company that includes vacant property as a speciality, you'll benefit from the expertise and reliability of personnel who can be made available 24 hours a day, 7 days a week, 365 days a year.
2. Position Security Guards
Even in this digital age where technology has assumed so many formerly human roles, the presence of uniformed security remains one of the most powerful deterrents available.
As well as giving criminals cause to think twice before approaching a property, trained and SIA licenced security guards can react immediately with speed and confidence should an incident occur.
Their rigorous training prepares them to adapt to the needs of all kinds of clients and businesses.
3. Deploy A Mobile Patrol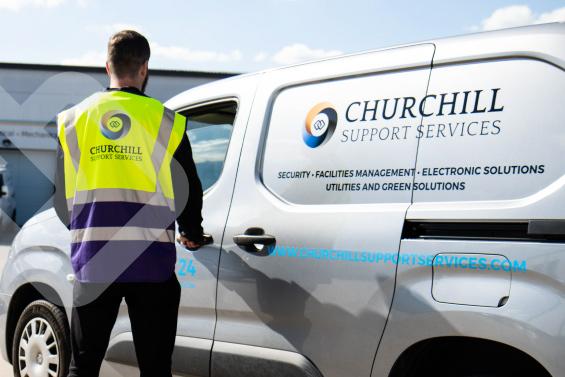 This tip is a more effective solution for larger or geographically dispersed sires, offering protection for every inch of your site(s).
Deploying mobile patrols ensures large areas can be quickly covered to ensure any suspicious activity can be confronted immediately. Internal or External patrols (or both) can be deployed to site to assess vulnerabilities and to ensure all fixtures including windows and doors are locked, our mobile security patrols make sure that your property is fortified against crime for complete peace of mind when you're away from your site.
A professional, specialist security company will also offer a range of services to complement a mobile patrol deployment, including alarm response, key holding, and door/gate locking and unlocking.
4. Install CCTV
Even the most effective and experienced security guards can't monitor everything that happens at a property at all times, but CCTV can.
Much like security guards, not all CCTV is the same, and not all CCTV is installed correctly. If a property is set to be vacant for an extended timeframe, the right security company will also deploy specialist security technicians who will conduct a property assessment to establish the best system to use and the best installation strategy for ensuring maximum camera coverage.
By supplementing CCTV with 24/7 monitoring and a rapid response platform, you can ensure that any incident is recorded with footage that is legally admissible.
6. Outsource Key Holding, Alarm Response, and Lock and Unlock Security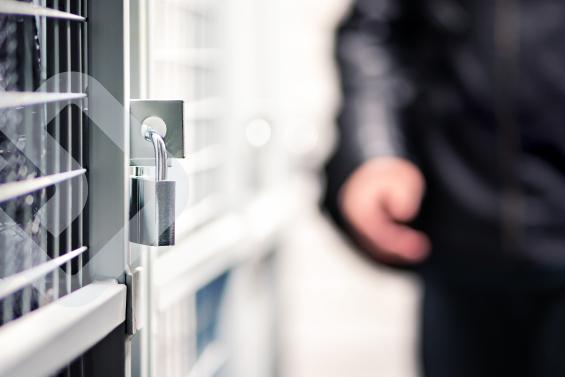 In the event of an incident at a vacant property, it is the responsibility of the owner/manager to attend the scene and investigate. Not only does this come with the risk of putting staff at risk but an incident may occur when the owner/manager is unable to travel to the site.
Outsourcing key holding to a vacant property security company means a dedicated security team will store a complete set of your keys in a secure, off-site location and grant entry whenever you need it, 24/7/365.
This same team will also investigate alarm activations, no matter the time of day or night, with leading companies averaging a 30 minutes response time.
7. Install fencing and lighting
For large industrial sites or those containing particularly valuable assets, installing a robust perimeter is highly recommended.
There is a range of options for securing a perimeter, including sliding gateways, swing gates, turnstiles, and vehicle access control such as road blockers, bollards, and barriers to prevent unofficial vehicles from getting too close to your vacant property.
As vacant properties are typically more vulnerable at night, security lighting is also advised. If the property is likely to be vacant for only a set period, effective temporary lighting solutions are available as well as permanent ones.
8. Remember Fire Safety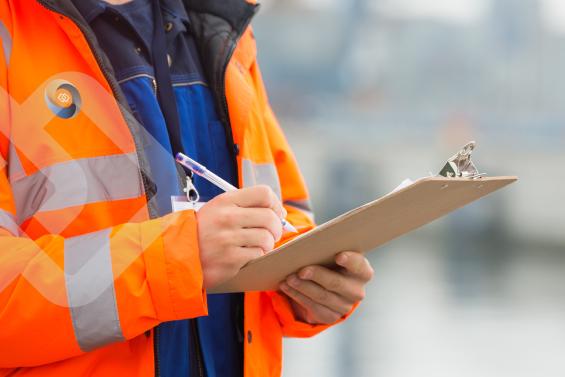 Although a lack of human activity may reduce the risk of fire, the risk remains. Acts of arson or incidents such as electrical faults can lead to fires and without the right fire safety systems in place, a vacant property is especially vulnerable.
Implementing robust fire detection measures is therefore essential for protecting your property and any that surround it. A comprehensive fire risk assessment can then be augmented by a waking watch service to provide a reassuring and rapid response to fire safety issues.
From here, reliable fire alarm and smoke detector installation with proper fire extinguisher maintenance will give you the best chance of limiting the risk or effects of a vacant property fire.
9. Protect your windows
An access point is any part of a property that person could enter through, and this includes windows. Not only are windows a vulnerable link in a building's armour but they are a target for vandals who like nothing more than to hurl projectiles at them.
Although security bars can prevent unwanted entry, they leave windows exposed to damage. The best option is to install steel window shutters that protect windows from being smashed or used as an entry point.
More effective than wooden variants, the steel used in steel shutters is hard to penetrate without specialist equipment, non-combustible, and can't be unscrewed from their mounts using household screwdrivers.
10. Enhance access control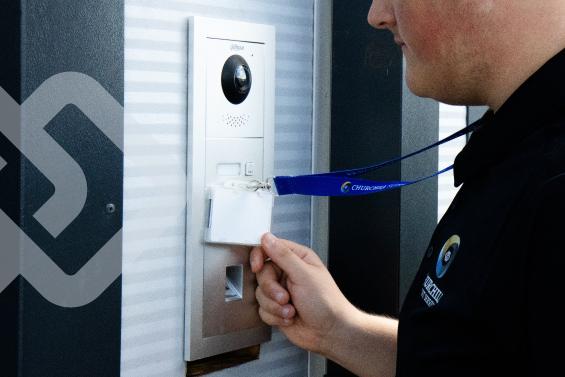 For a more hi-tech approach to vacant property access, affordable, modern access control systems such as biometric access, electronic locks and readers, facial recognition, Fobs, ID cards all provide a tough, extra layer of protection.
These systems can be installed to secure full vacant sites or control access to specific vacant areas and offer powerful protection to the property and any assets contained within.
As digital access control systems can identify users, you will also have a full, time-stamped log of all people who enter and leave the property.
Final Thought
Every property and property owner is different. To establish the best possible range of solutions, it is advisable to begin by arranging a site survey and security assessment.
This will identify any vulnerable or blind spots, meaning you can deploy a truly bespoke service that's geared specifically to your vacant property's needs.
Bespoke Vacant Property Security Solutions With Churchill Support Services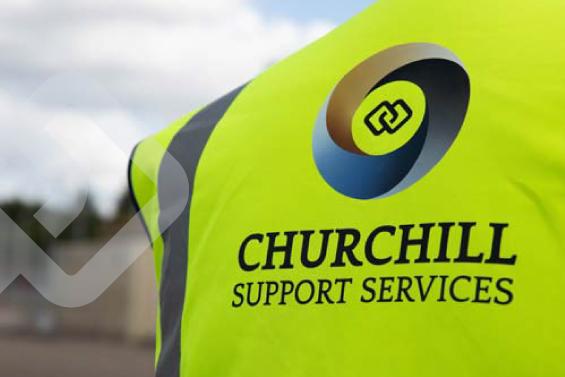 For over two decades, Churchill Support Services has provided comprehensive vacant property security solutions to UK businesses of all sizes and with a range of unique requirements.
From mobile patrols that monitor large or multi-location sites to multi-skilled security officers to foot patrols to CCTV system solutions and access systems, we have a proven track record of delivery. All our security officers are SIA-licensed and trained to the highest standards, helping us rank in the top 1% of ACS Approved Contractors with our services recognised as "industry-leading". As the natural choice for bespoke vacant property security solutions in the UK, we ensure our clients enjoy the peace of mind that comes from knowing their vacant sites are secure at all times. Churchill Support Services is a leading cross-industry security provider, supplying reliable and effective vacant property security services across the UK.
Contact us today to discover more about how Churchill Support Services can protect your vacant property.