Here at Churchill, we've been ranking the top 10 most dangerous boroughs of London since 2016. It's safe to say that we love a good crime ranking. Knowing the crime stats in your area can help you protect yourself and your business from crime, as well as help you decide what security measures you need.
For this year's ranking, we're using the most recent data that's available from the Met Police, looking at data from November 2021 to November 2022. By 'most dangerous' we mean the areas with the highest crime rate.
Rather than rank areas in terms of the total number of crimes committed, we've looked at crime rates in proportion to the population for each of the 10 worst boroughs in London – ranking them based on the number of offences committed per 1,000 people.
So, let's jump into our ranking of the most dangerous London boroughs updated for 2023.
The top 10 most dangerous areas in London
10. Tower Hamlets (97 crimes per 1,000 people)
Covering much of London's traditional East End, Tower Hamlets is known for its rich diversity, international cuisine, and hipster subculture. However, as one of the most deprived areas of the capital, it experiences a crime rate that is all too often associated with poverty. Bicycle theft, drug offences, violence, and sexual offences are prevalent enough for Tower Hamlets to have slipped into the top 10 most dangerous areas of London.
9. Southwark (98 crimes per 1,000 people)
Central London's Southwark lays claim to being the residence of Shakespeare's Globe Theatre, the Tate Modern, and London's tallest skyscraper, the Shard. Such attractions mean the area is regularly bustling with both tourists and locals. And, criminals looking to exploit the crowds. A hotbed for theft in particular, Southwark's crime rate puts in 9th spot on our list.
8. Islington (102 crimes per 1,000 people)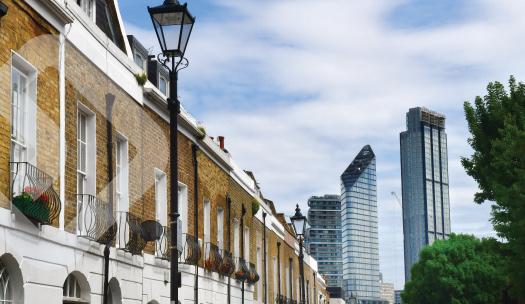 Perhaps a surprise entry, Islington – the second smallest borough in London – is better known as a hub of progressive ideas and bohemian subcultures. This is due, in part, to Islington being home to two universities: London Metropolitan University and the University of London. Nevertheless, the borough experiences a high rate of theft, violence against the person, and an overall crime record that propels it to 8th of London's most dangerous areas.
7. Hammersmith & Fulham (103 crimes per 1,000 people)
Known for its historic terraces and high-achieving schools, Hammersmith and Fulham is home to one of London's best-known events venues, the Hammersmith Apollo, as well as two major football clubs, Chelsea F.C and Fulham F.C. Covering a mere 6.33 square miles, a high population means there are plenty of opportunities for flashpoints and incidents to occur with theft, violent crimes, and burglaries all contributing to the area being the 7th most dangerous part of the capital.
6. Hackney (105 crimes per 1,000 people)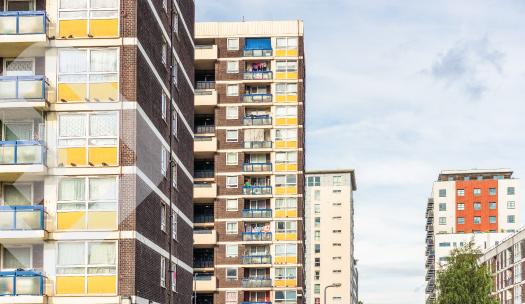 Inner London's Hackney straddles East and North London and has become a popular part of the city among younger generations. Rich in open green spaces and new developments, Hackney is home to an unenviable crime rate. In spite of the numerous parks and developments, the area makes number 6 on our list with high incidences of violence against a person helping to put it there.
5. Haringey (106 crimes per 1,000 people)
Comprising almost a quarter of green space, Haringey becomes especially busy on those Saturdays when Tottenham Hotspur are playing at home. Together with attractions such as Bruce Castle and Alexandra Place, Haringey is also a popular destination for tourists. It makes for a heady mix and the 106 crimes per 1,000 people are enough to place Haringey in the top 10 most dangerous areas of London.
4. Camden (107 crimes per 1,000 people)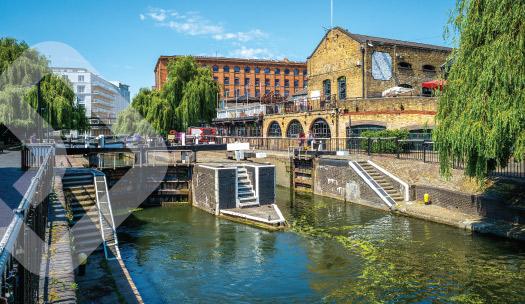 A centre of cutting-edge fashion, live music, and thriving alternative cultures, Camden is not without its share of problems. A dense population, swelled by tourists visiting the British Museum, London Zoo, and famous Camden Market has made it a target for criminals. The area makes 4th spot on our list with thefts, violent crimes, and burglaries a little too common for comfort.
3. Kensington & Chelsea (115 crimes per 1,000 people)
The Royal Borough of Kensington and Chelsea is better known as the home of the ultra-rich but its opulence does not protect it from crime. Indeed, it is because of the wealth that circulates the borough that criminals view it with such intent. With a population nearing 160,000 packed into what is London's smallest and most salubrious borough, the likes of burglaries are commonplace. Certainly, enough for Kensington and Chelsea to claim an unwanted bronze medal in our top 10.
2. Westminster (189 crimes per 1,000 people)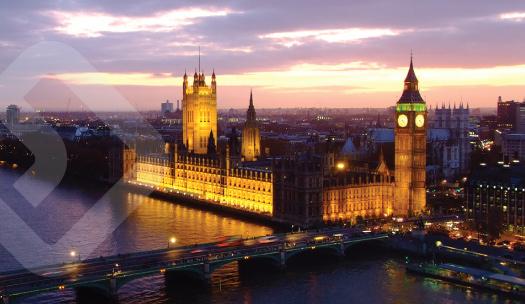 Despite being home to most of the West End, the House of Parliament, and Buckingham Palace, Westminster is also home to the second-highest crime rate in all of London. A densely populated tourist hotspot, the borough is a known target for thieves and pickpockets, with the majority of reported crimes categorised as theft.
1. City of London (665 crimes per 1,000 people)
Sitting at the very heart of the capital, the City of London is not classed as a borough but as a ceremonial county – the smallest ceremonial county in the UK. The City even has its own police force – the City of London Police – and they have their work cut out. Though the population is less than 10,000, the sheer number of visitors it attracts within such a small footprint means the crime rate is scarily high. At 665 crimes per 1,000 people, the City of London is by far the most dangerous area of London.
Have recent events such as the pandemic or cost of living crisis affected crime rates?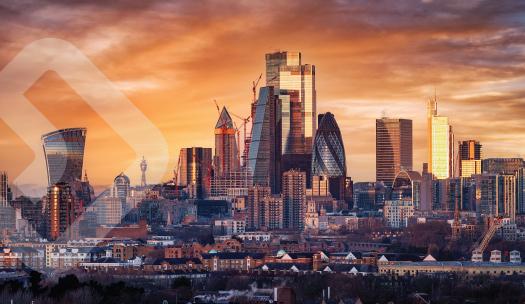 Data collected during the pandemic showed that crime levels mostly dropped but not by much. In London specifically, there was a slight increase in arrests for drug offences but this was largely put down to the fact dealers did not have the cover of large crowds.
So far, available data is not signifying a rise in crime as a result of the cost of living crisis. However, London Mayor, Sadiq Khan, has warned that economic struggles could push people into some forms of crime. He claimed in August that there could be a rise in shootings and stabbings as the rising cost of living would make it easier for gangs to ensnare vulnerable young people.
What about knife crime in London?
London's knife crime problem is a regular feature in news items and with good reason. The number of knife or sharp instrument offences recorded by London police rose to 11,122 in 2021/22, compared with 2015/16 when there were 9,752.
It's worth pointing out though that the increase in knife crime witnessed in London has occurred in line with a general increase in knife crime throughout England and Wales.
Of equal concern has been the rise in acid attacks. For example, in 2017, there were 472 acid attacks recorded by the Metropolitan Police, compared with 78 in 2012. In more recent years the numbers have come down but violent corrosive fluid offences remain a concern.
So…is London dangerous?
Though our top 10 list may inspire reservations about spending time in London, it is still much safer than some other cities around the world. London is also as dangerous as you want to make it.
If you decided to walk around certain parts of the city at night, alone, and with valuables clearly about your person, you'd be inviting significant risk to yourself.
By taking simple precautions such as staying within a group, avoiding unfamiliar areas (especially at night), securing your belongings, and steering clear of confrontation, you should have a perfectly safe visit.