Churchill Support Services were excited to attend Pride as a Gaydio Proud Pride Partner this past weekend in Manchester.
Our second Pride event of the year, we were proud to be able to show our support and be a part of such a fantastic event to celebrate equality and diversity.
The city centre was flooded with rainbows as thousands of people united to celebrate the LGBTQ+ community. We especially enjoyed the Pride Parade and the live entertainment at the Gay Village Party.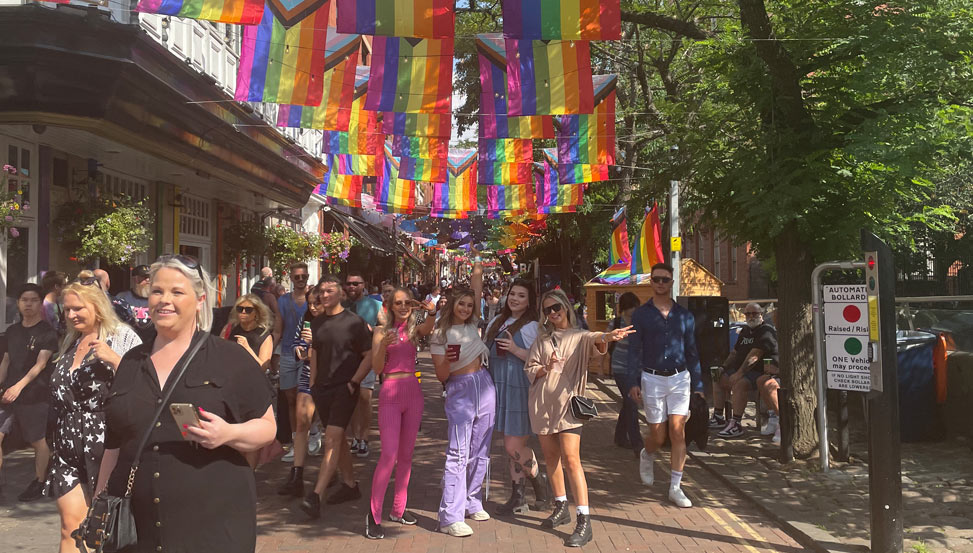 As Churchill has grown over the years, we have become committed to celebrating diversity across every part of our business.
We have a diverse workforce and felt that this should be also reflected in our company purpose. Our objective is to make a positive impact on people's lives, whether that's our clients or colleagues.
Emily Macaulay, Head of Business Development, said: "Our team felt privileged to be able to take part in Manchester pride this year, as well as being one of Gaydio's Proud Pride Partners. We've worked hard over the years to create a safe working environment where all of our colleagues are respected, included and feel that they can perform to the best of their ability.
"It was so important for us to demonstrate our dedication and commitment to the community, not only for our current colleagues, but to all our future colleagues and customers too."
Our company culture ensures that diversity and inclusion are more than just words. In everything we do, we let our virtues of People First, Passion and Humility guide the way, helping us to provide the best work environment and customer experience possible.
Gaydio is the UK's leading LGBTQ+ Radio station with an audience of over half a million weekly listeners and has worked with well-known brands such as British Airways, Sky and Tesco.
We were extremely delighted to partner with them this year and look forward to continuing to work with them in the future.