As the largest city in the UK, and the 37th largest city in the world, London represents a huge central hub for the whole of the British Isles.
From the leafy reaches of the Metropolitan Green Belt, to the hustle and bustle of Camden Market, it's a diverse balance of green spaces and culture, and a beating mechanical heart of industry and trade. Hosting royalty, resplendence, and the ribboned banks of the Thames, London is a microcosmic view of the whole of Britain, as well as home to over 14 million people .
As the primary centre of commerce for the whole of the UK, keeping your business secure is absolutely paramount. To help you make an informed decision for yours and your business' safety, we'll use data from the Metropolitan Police Force as well as independent sources to give you an objective look at the safest areas of the capital.
Whether you're planning a move to the capital, or you're looking to escape one of the more dangerous areas of England & Wales, learning the safest boroughs in London is essential in making the right decision.
The Top 15 Safest London Boroughs
Let's break down the 15 safest boroughs of London, and how their crime rate stacks up against what's on offer in that region.
Crime Rate: 102.4 crimes per 1,000 people
While it's in last place on our list of the safest boroughs in London, Croydon's crime rate is still significantly lower than over half of 32 boroughs in the capital city, with around 103 crimes per 1,000 people.
As one of London's major hubs for commerce and business, its significant economic investment has ensured that the security in Croydon has stayed consistent over the last 4 years, plus it's well served with strong public transport links.
Crime Rate: 102.1 crimes per 1,000 people
As one of the primary nightlife hubs of West London, Ealing's crime rate reflects its significant economic development over the last 65 years. At 102 crimes per 1,000 residents, it's in the top 50% of the safest London boroughs to live in.
That economic injection, coupled with strong retail and cultural centres, ensures Ealing is one more secure boroughs in London, which is especially important for residential areas like Pitshanger or Gunnersbury.
Crime Rate: 95.8 crimes per 1,000 people
As the second-largest London borough, and the largest area on our list, Hillingdon's crime rate is much lower than you might expect from such a large area, with just 96 crimes committed per 1,000 people living in the area.
This is due in part to the huge array of green spaces, the superb Tube network, and the dominant presence of Heathrow Airport in the borough.
Plus, the high economic investment that's gone into the area over the last 30 years has ensured that the safety and security of Hillingdon have stayed consistent.
Crime Rate: 93.9 crimes per 1,000 people
Perhaps best known for being home to the southern reaches of Epping Forest, this greenery ensures that Waltham Forest retains a lower crime rate than more than half of the other 31 London boroughs, with just 94 crimes per 1,000 residents.
Waltham Forest also represents one of the largest cultural hubs for the whole of the London area, and its recently reinforced policing mean that the security in Waltham Forest is exceptional.
Crime Rate: 90.9 crimes per 1,000 people
Home to the verdant Hainault Forest Country Park, Redbridge's lower crime rate is largely down to its emphasis on green spaces, and a healthy focus on its local economy.
Plus, this North London borough's investment in education, shown through its libraries and flourishing arts and culture scene, ensures that the crime remains consistently low at around 91 crimes per 1,000 people.
Crime Rate: 87.6 crimes per 1,000 people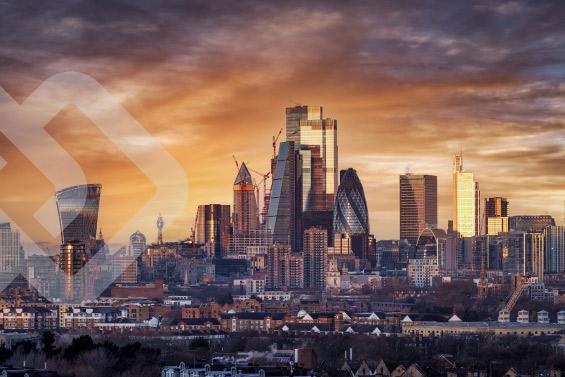 The safe London borough of Havering plays host to the historic Raphael Park and the protected Metropolitan Green Belt, as well as being one of the capital's hubs for business and commerce.
This economic growth has meant a boost to many London security companies, especially in the business sector, which in turn contributes to an overall safer borough, with a comparative crime rate of just 88 crimes per 1,000 people.
Crime Rate: 83.6 crimes per 1,000 people
According to a recent report from Trust For London, Wandsworth holds the distinction of being the London borough with the lowest level of employment, with just 4.3% of the boroughs population out of work as of the 2019/20 fiscal year.
This is just one factor that contributes towards Wandsworth's place as one of London's safest boroughs. With a high investment in Wandsworth security companies, as well as key natural spaces like Battersea Park, it's clear that this London borough is planning for the future.
Crime Rate: 79.8 crimes per 1,000 people
Set against the edge of the Metropolitan Green Belt in North London, Barnet's position as one of London's safest boroughs is largely due to its emphasis on the preservation of culture and green spaces.
As one of the safer London boroughs, it's also well served by Tube stations, and as a thriving market town, Barnet security continues to grow alongside the borough's expansion, and meet the needs of its diverse residents.
Crime Rate: 78.2 crimes per 1,000 people
Situated along the banks of the eponymous river, Kingston-upon-Thames has security at forefront of its considerations as one of the safest boroughs in London.
It's primarily a commerce-focused area, with an array of green spaces (notably Richmond Park, and the Thames Riverside), all of which contribute towards this London borough's low crime rate of just 78 crimes per 1,000 residents in the area.
Crime Rate: 77.7 crimes per 1,000 people
While its statistics closely mirror those of Kingston-upon-Thames, it's Bromley's security and safety, alongside its swathes of green spaces, that ensures it has a slightly lower crime rate, with 77.7 crimes per 1,000 people.
There's a huge Fire Service presence, plus strong educational resources (such as schools, colleges and libraries) through the district, both of which help contribute towards the lower rate of both violent crime and criminal damage in the area.
Crime Rate: 77.4 crimes per 1,000 people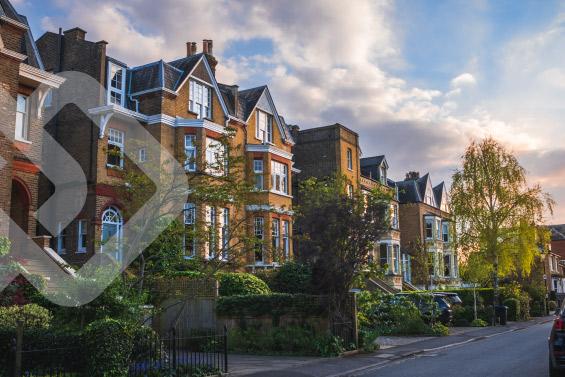 Merton's position as one of the top 5 safest boroughs in London is slim, but statistics from Trust For London point towards this lower rate being largely down to the lower rates of poverty in the area, as well as better equality across pay.
There's also significant events security presence in Merton, with the borough playing host to the Wimbledon tennis tournament each year, as well as League 2 Football Club AFC Wimbledon, and the Talkback Thames television studio.
These factors combined ensure that Merton just pips both Bromley and Kingston-upon-Thames to the post as one of the safer boroughs in London.
Crime Rate: 75.9 crimes per 1,000 people
While only slightly lower than Merton, what really sets Sutton apart as one of the safest boroughs in London is its thriving arts and culture scene.
As home to some of the most prestigious theatres in the larger London area, Sutton's security and safety stems from its investment in that industry, as well as its focus on effective education through schools, libraries, and adult education programmes.
It also functions as a central transport hub, with excellent links to the heart of the capital, making it an ideal, safe London borough for working professionals or young families.
Crime Rate: 75.2 crimes per 1,000 people
As one of the 3 safest boroughs in London, Bexley is a developed, suburban area that predominantly cater towards families, and working professionals looking for a secure area of London to live and grow in.
Through a combination of strong educational options, and additional security for Bexley businesses and residents through exceptional Police and Fire Brigade presence, the borough continues to thrive as a safe area of the capital.
Plus, with consistent development planned, Bexley looks to remain one of the top safest boroughs in London.
Crime Rate: 72.7 crimes per 1,000 people
Just missing out on the coveted safest borough in London, Harrow still represents one of the most stable and strong communities in the London city area.
This borough strikes an ideal balance – it's a short distance from the centre of London with exceptional train and Tube links, it upholds a reputation as one of the educational centres of the capital, and it's one of the more "green" areas of London and its surrounding areas.
Plus, with steadily improving crime statistics according to the Met Police, the safety and security of Harrow has never been better.
Crime Rate: 65.7 crimes per 1,000 people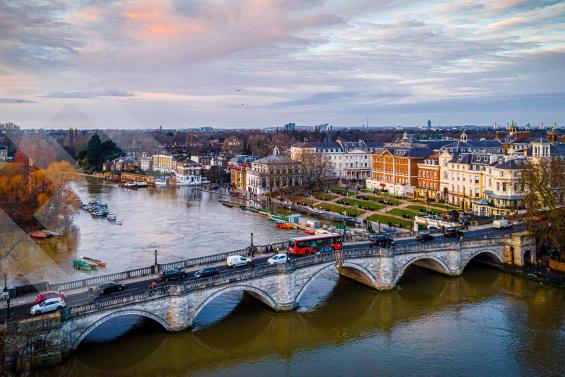 By some margin, the safest borough in London is the picturesque Richmond-upon-Thames. Situated along the bank of the capital's iconic river, this borough's low crime rate is largely down to its flourishing green spaces, its proximity to key public transport routes, and its higher proportion of more affluent residents.
According to Metropolitan Police data, the crime rate for Richmond sits at just 66 crimes committed per 1,000 people living in the area. That's 34% lower than the average in London, and 26% below the country-wide average, too.
Never Take Security For Granted, Wherever You Live
While we've explored the safest boroughs in London, it's only through good investment in key economic areas that these areas are able to stay safe for families and businesses alike. And, as you'll have seen from the data we've presented, there are no areas of London (or anywhere in the UK) that are completely crime-free.
It's imperative you keep your business and your livelihood protected, and with Churchill's flagship service packages, you'll ensure that you're affording yourself the best possible coverage.
Our signature offering for your London business security, CCTV is the bread and butter of the security industry, and an absolute must if you're looking to protect what you've worked so hard to create. Whether you're looking for proactive monitoring, an entirely new install, or an upgrade of your existing systems, our knowledgeable team can take you through every step of the process with finesse and professionalism.
As the leading London security company, and one of the UK's frontrunners in the cutting edge of security, our expertly trained technicians will carry out a comprehensive assessment to look at exactly what you need, and the right installation strategy for your business.
Plus, with our state-of-the-art monitoring facilities that are manned 24/7, you'll be able to rest easy knowing that your business is in safe and capable hands.
The Best In On-Site Security
Time and time again it's been proven that there's no better deterrent than on-site security guards, and that's unlikely to ever change. Having fully accredited security guards, sourced from one of the premier London security companies, ensures you're protected in any scenario.
Whether you're seeking dedicated London security guards for your gatehouse or security barriers, or you're looking to protect a prestigious office block or corporate site with on-site security, we're able to provide tailored solutions that accommodate both your budget, and your company's complex needs.
Rapid & Effective Alarm Response
Alarms can sound for a wide variety of reasons, but the panic and stress you feel won't change. With Churchill's exceptional alarm response services, we lead the way with our London security services. You'll have 24/7/365 access to our specially trained team, whose response will always be reflective of the situation, the severity of the incident, and any necessary accommodations (such as minor repairs, or liaising with relevant emergency services).
We're also able to hold a set of keys for your business off-site, and provide access at any time you need it – a service very rarely offered by London security companies. Our unique position as one of the top 1% with SIA ensures we've got the pedigree to guarantee such bespoke services.
The security needs of London businesses are complex, and that's something we've worked tirelessly to accommodate over the last 27 years. Our mobile security patrols offer unparalleled flexibility, and are perfect if you've got a larger office building you're looking to protect, or a site with multiple different entry points.
Alternatively, if you're concerned about the safety of your London borough, our canine patrols offer the ultimate in protection and peace of mind. Expertly trained and handled by experienced handlers, we're proud to be one of very few London security companies that can provide such an all-encompassing service for the growing enterprises of the capital.
Churchill Support Services are the industry leaders in providing bespoke security solutions and services across all regions of the UK. With a full complement of services, ranging from tailor-made CCTV solutions to dedicated security guards, with round-the-clock support as standard, we're proud to be the UK's first choice in security.
Discover more about how Churchill is the ideal option for you today by contacting one of our knowledgeable in-house team.