How do I protect my business from crime?
At some stage in a business owner's journey, it's a question that needs to be asked.
The recently updated 2021 Commercial Victimisation Survey (CVS) estimated that over a third (38%) of wholesale and retail business premises in England and Wales had fallen victim to some form of crime between April 2020 and March 2021.
Among the most common acts of criminality experienced by business was theft (27%), assaults or threats (12%), and burglary (10%).
Customer theft ranked as the most prevalent frequently experienced type of theft, with 11% of business premises experiencing this crime type multiple times a day.
The Covid-19 pandemic appeared to spur some businesses into action with 27% of premises installing some form of crime prevention measure as a result of the outbreak. And with good reason.
The impact of crime to a small business transcends the financial. It can also deliver blows to reputation, staff morale, and smooth operations. All of which, ultimately, end up hitting the bottom line.
However, businesses need not stand helpless in the face of criminality. In this guide, we detail the best practices and methodologies to prevent:
Burglary 
Robbery
Credit card fraud
Shoplifting
Vandalism
Employee theft
But, before we get into the details of how to protect business from these threats, let's look at how to create a solid security foundation.
It Begins with a Solid Security Foundation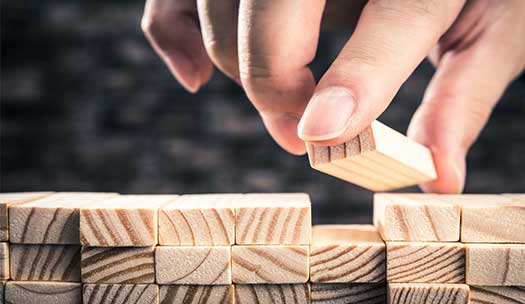 Before you can begin looking at ways to tackle specific types of criminality, you need to identify the potential weak links in your armour. Because, whether you know it or not, you have at least one.
Undertaking a professional risk assessment is the best place to start and, generally speaking, four key areas will need to be assessed
People
Premises
Data (physical and digital)
Equipment
People
Having your people committed to a shared vision of what it takes to keep your business safe is arguably the most important step for mitigating crime-related losses.In order to nurture this commitment, you will need to deliver the appropriate levels of training and ensure your security plan is understood by all.
Every member of your staff should know:
How to recognise suspicious behaviour and the protocols for reporting it

The importance of regularly emptying tills and the need to avoid keeping large volumes of cash on the premises

That heroism is rarely rewarded. It is always better to give up cash or goods rather than risk injury or worse

The steps involved in securely opening and closing the business premises

The correct procedure for reporting a crime
Premises
Every potential access point into a building needs to be clearly mapped. This includes even the smallest windows and hollow roof spaces.
Determine the ease of entry each access point allows for and what steps can be taken to fortify them. This may necessitate the installation of proper security doors, robust window locks, and security lighting.
If an intruder manages to bypass these first lines of defence, then they can still be deterred or captured by an effective alarm system or professionally installed CCTV.
Whether you have one of these or both, make sure there is prominent signage so anyone passing is aware of its presence.
Data
Since the GDPR came into effect, organisations of every type have had to bolster their procedures and process around data. Neglecting to do so can invite eye-watering fines and significant reputational damage.
It is important to remember as well that, despite the growing prevalence of cyber-crime, theft of physical assets that store data, such as laptops, flash-drives and paperwork, remains a prominent threat. 
If you haven't already, as a matter of some urgency, create a data protection policy that ensures the security of electronic and physically-held data by:
Locking down workstations and securing sensitive paperwork and electronic devices before leaving them unattended

Encrypting all data

Shredding all redundant paper records

Locking portable devices in a secure cabinet when not in use

Deleting all personal identity information when no longer needed

Report any suspected data breaches to the ICO
Equipment
How you secure your equipment will depend on its size and value. For example, plant machinery will require a different level of protection to a PC or tablet.
Nevertheless, the following are all advised practices:
Perform regular property and equipment audits

Allocate responsibility for particular assets to individual employees

Tag all electronic devices and record their serial numbers

Provide a safe area for vehicles, including bikes

Bolt expensive items to floors and walls

Consider investing in asset insurance, especially if it expensive or not easily replaced
REMEMBER: Most crimes against businesses are crimes of opportunity. By ensuring you have a solid security foundation in place, those opportunities are reduced. 
Preventing Specific Types of Crime
With a carefully developed security foundation in place and your workforce aligned behind a vision, you can then begin drilling down into ways and means of protecting your business against specific types of crime.
Next, we look at six of the most common crimes that threaten small businesses and how you can meet the criminals head on.
Burglary Prevention
In the UK, a burglary takes place every 106 seconds. Moreover, Metropolitan Police data shows that the percentage of burglaries which resulted in a conviction in the year up to April 2019 was 3.1%.
More worryingly still, data suggests that at least 95% of burglaries across the UK go unsolved.
Figures such as these demonstrate the importance of preventing a burglary happening in the first place. You can give yourself the best:
Ensure all external entrances and inside security doors are fitted with deadbolt locks

Doors should also be metal-lined, include metal security crossbars, and any exposed hinges should be pinned to prevent removal

Only use steel padlocks and remove serial numbers to prevent unauthorised keys being made

Equip windows with secure locks, burglar-resistant glass, and metal grates (apart from display windows)

Limit visibility of your business interior after closing and remove all expensive items from display windows

Light the inside and outside of your building at night with beams focused on doors, windows, skylights, and any other entry points

Install protective covers over exterior lights and power sources to prevent tampering.

Leave cash registers open and empty before closing

Install a fireproof safe. Anchor it securely, keep it in plain view, and leave it open when it's empty. Lock away all valuables in the safe when you close and change the combination whenever an employee who had access to it leaves the business

Purchase an alarm system, test it every day, and remember to arm it before closing
Robbery Prevention
Robbery represents one of the most dangerous crimes that can impact a business. Aside from lost assets, they present a serious threat to employee physical safety during the event and mental wellbeing afterwards.
Here's some ways to minimise your chances of succumbing to this most unpleasant of crimes:
Criminals thrive when they're able to dehumanize their victims. It sounds unlikely, but a warm greeting can be enough to give a would-be robber second thoughts about inflicting any kind of harm

Review the layout of your premises and eliminate any potential blind spots that a robber might select to prepare a surprise attack

Keep windows clean and clear of unnecessary obstructions, and ensure there is plenty of lighting immediately outside your business and within

Instruct employees to immediately report any suspicious behaviour to their line managers

Rather than at the back (as is common), place cash registers towards the front section of the premises and where they are visible from outside

Use a drop safe for large cash amounts, keeping only smaller amounts in the till. Use clear signage that communicates this protocol to all who enter

Make bank deposits often and during business hours but stagger the times of day and use different routes. Robbers will often study a business before attacking it and predictable routines are most helpful to them

If the worst happens and a robbery takes place, co-operate. Money is easy to replace. You are not
Credit Card Fraud Prevention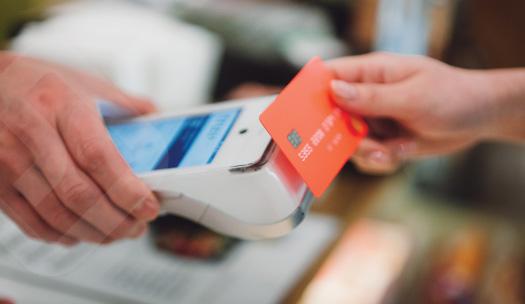 In 2020, the total amount of money lost on fraud performed on UK-issued cards was £574.2 million. That's over half a billion. Typical methods of this crime are via impersonation and deception scams, online attacks, and data breaches.
Following these steps will boost your defences against credit card fraud:
Train customer-facing and money-handling employees on how to comply with each credit card company's authorisation procedures

Be wary of customers who can only present one credit card and one piece of identification

Keep track of customers who make repeated purchases in quick succession that are under the amount needed for manager approval

Note down the details of suspicious customers. Include specifics such as their appearance, anyone they were with, and vehicles they used, and what identification they presented. If your suspicions are strong enough, contact the police and report the incident

As fraudsters will often attempt to alter the details on a card, check for faint lettering or numbering beneath the visible characters

Don't accept physically damaged cards. A common fraud scheme involves defaced cards being presented that can't be read, either by magnetic strip or chip readers to bypass anti-fraud features

Don't be bullied by customers. A fraudster will often try to intimidate a cashier at the point of sale to produce an improper checkout. "The customer is always right" is a saying with limits
Shoplifting Prevention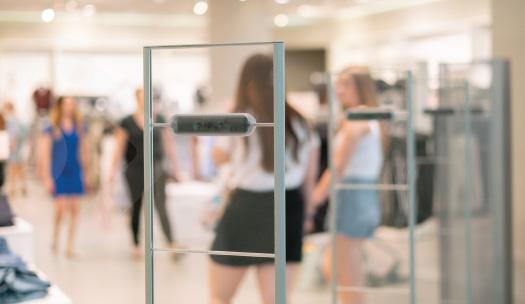 In 2019, the total of crime-related retail shrinkage to UK businesses stood at £4.214bn. Whatever type of retail store you own or manage, there'll be shoplifters out there willing to target it. To avoid losses, deter customer theft by:
Ensuring fitting rooms are attended and that any items are checked before and after a customer uses them

Greet shoppers as they enter. As well as the human touch deterring some criminals as explained above, welcoming visitors also demonstrates a trained and diligent workforce

Keep your store tidy and orderly. A messy, disorganised environment provides an opportunity for shoplifters to conceal items about their person

Position mirrors to eliminate blind spots and place goods away from entrances and exits to prevent a thief from making a hasty departure

Keep expensive goods behind locked cases and limit how many a customer can ask to see at any one time

Install CCTV and consider installing an electronic article surveillance system
Vandalism Prevention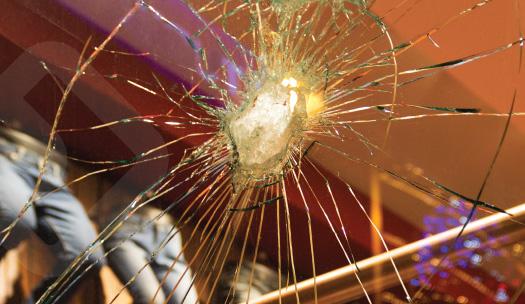 Vandalism comes under the umbrella definition of criminal damage and is a serious crime. While figures are hard to nail down as to exactly how much vandalism costs UK businesses, the removal of graffiti alone is believed to be over £1 billion annually.
So that you're not picking up the tab for whatever the actual figure for all vandalism is:
Coat walls with vandal repellent substances, install unbreakable glass in windows, and plant prickly plants around the perimeter of your store if conditions allow

Install professional external security lighting and lock access gates

Where possible, cover or remove any potential hiding places such as trees, shrubbery, and spaces beneath stairwells

Install CCTV with clear signage alerting by passers of its operation

If vandals do target your business, commence the clean up as soon as possible
Employee Theft Prevention
According to the latest employee theft statistics, 75% of workers claim to have stolen from their employers at least once. From 2019 to 2020, almost 9,000 employee thefts were reported in England and Wales with UK businesses losing around £190 million every year to the phenomenon.
You can reduce the likelihood of your staff stealing from your business by:
Creating a document which outlines employee responsibilities, standards of honesty, and the consequences of not adhering to the rules. Make sure that all staff read and understand it and sign it as a condition of employment

Following strict hiring procedures, contacting all named referees and verifying all information contained in a candidate's CV

Maintaining accurate records of cash flow, inventory, equipment, and supplies. Check these records regularly or delegate the responsibility to a trusted team member

Controlling access to keys, secure cabinets and safes, digital records, and alarm codes Change access codes regularly and engrave "do not duplicate" on all sets of keys.

Rewarding employees for uncovering security problems
Churchill Support Services is a nationwide security company and a trusted provider of bespoke retail and business security solutions. If you'd like to find out how we can help you secure your business, get in touch.