Construction sites are often busy places. The come-and-go of tradespeople, vehicles and mobile equipment means that traffic both onto and off your site can be heavy at times, and with that movement comes the need for additional building site security.
However, that's not the only reason why you should be considering investment into the security of your construction site. With worrying statistics on tool and equipment theft prompting widespread concern across the construction industry, there's never been a more pressing time to look at your building site security solutions.
As one of the UK's leading providers of building site security, Churchill Support Services understand the importance of securing your site or development. With this guide, we'll explore the most pressing concerns for the industry, and how you can mitigate against all of them with robust, effective security.
Why Is Security Important In Construction? 5 Key Reasons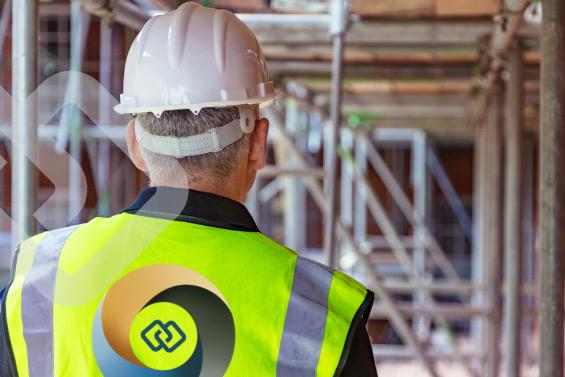 Understanding the root causes of crime on construction sites is absolutely essential when looking at how to protect your livelihood and your business. It allows us to take an objective look at the biggest threats facing the industry, with data and studies to back it up.
We'll first explore some of the reasons why investment in construction site security is essential, and what you can do to protect your site, your people, and your finances.
#1 – Tool Theft Is A Key Building Site Security Concern
As a tradesperson, your work and your livelihood often depends on the tools you use, and how you use them. It's this necessity that makes the growing epidemic of tool theft such a prominent and concerning issue in the construction industry.
A recent paper from OnTheTools estimates that, over the course of 2020 and 2021, over £34.5 million worth of tools were stolen from vehicles, construction sites, or the professionals themselves, with that figure continuing to rise in the time since.
These figures aren't isolated to a particular sector, either. The same paper from OTT also found that over three-quarters of tradespeople surveyed (78%) have had their tools stolen at least once, with the data pointing towards repeat offences.
The ideal way to mitigate against the ever-present threat of tool theft is with visible construction site security guards. These act as both an extremely powerful deterrent, and as your first line of defence in effectively putting a stop to preventable theft.
#2 – Plant & Equipment Theft Is A Pressing Issue
For those in the industry, it goes without saying that construction equipment is expensive. Whether you operate a small development, or your site spans multiple different areas with heavy machinery taking pride of place, one of the inherent risks to building site security is the theft of equipment.
It's also not a small risk, both financially and professionally. The CIOB places the cost of site theft at approximately £400 million, with figures set to rise as criminals start to recognise the lucrativeness of construction site theft.
Plus, with plant machinery at the heart of large-scale projects, the impact of equipment theft goes beyond the wallet. As thieves target batteries and other high-value plant components, your project could grind to an excruciating halt, and you run the risk of losing the reputation you've worked so hard to establish.
This risk is most effectively mitigated by construction site security guards, as well as strategically placed building site CCTV towers across larger or more complex sites. The two combined offer ultimate peace of mind, as well as effective and swift responses to any and all threats.
#3 – Building Site Security Is Compromised By Vandals
It's the unfortunate truth that nowhere is immune to vandalism. It's a crime that has been around for millennia, and its effects are often far-reaching and even devastating at times. Sadly, unsecure construction sites often present a clear and obvious target for vandals and trespassers.
In fact, statistics from the CIOB found that over 60% of sites have experienced at least one incident of vandalism or criminal damage over the previous month. That's in addition to the issues with equipment and tool theft that we've already touched on.
Vandalism often goes beyond just trespassing or graffiti. It can actively present a huge danger, especially if key access points or equipment (like scaffolding) get damaged or made unsafe. Plus, should someone become injured as a result of criminal damage, you'll likely have to close down your operations, and could risk running into financial or legal issues.
Counteracting vandalism is most effective when using specially trained construction site security guards, particularly as they'll be able to monitor key areas of your site and be able to respond rapidly to any disturbances.
#4 – Fuel Theft Is A Growing Concern For Construction Security
All of us were affected in some capacity by the recent spike in fuel prices. And while costs have started to decline to more manageable levels, the value of petrol and diesel still means it's a huge target for opportunistic thieves across the UK.
Statistics from insurer Verlingue found that fuel theft increased by 89% over the course of 2022, coinciding with that meteoric rise at the pumps. It's a shocking statistic, and one that represents a huge cause for concern for the security of construction sites.
With large plant machinery and other vehicles on site, all of which have large fuel reservoirs, thieves will often see building sites as a way to harvest fuel to sell on the black market. Plus, it's a hugely difficult crime for the Police to trace, meaning mitigation is the best course of action.
That's where effective construction site security comes into play. Mobile building site security patrols offer maximal protection, monitoring the perimeter of your site and ensuring you're completely protected from any unwanted intruders.
#5 – Health & Safety Procedures Are A Crucial Consideration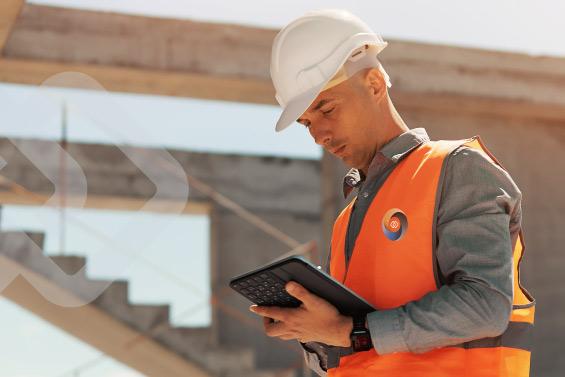 While this may not be the first safety or security consideration for many, adherence to site health and safety policies is a massive cause for concern, especially on larger sites. In fact, research from the CIOB found that a startling 90% of those surveyed had witnessed breaches of health and safety policies.
Compliance with health and safety procedures is, as we're sure you're aware, absolutely essential. Not doing so can mean you run the risk of injuries or issues arising on your site, and could result in the closure of your business.
While you may not be directly responsible for health and safety breaches, it falls to you to ensure that all policies are adhered to. That's where effective construction site security guards can make a huge difference.
By choosing a building site security provider like Churchill, you'll be able to request highly trained guards that can enforce your site's specific health and safety policies, and ensure the safe entry and exit of all visitors to your development.
What Security Measures Does A Building Site Need?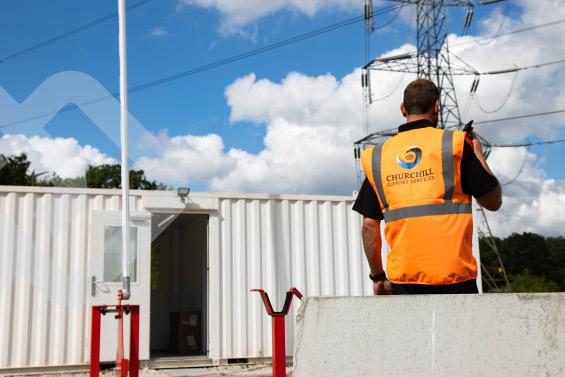 Now that we've established some of the threats you could face as a manager or owner of a construction site, it's time to look at how you can best protect against those threats.
There's several different steps you can take to ensure the safety and security of your construction site for you, your employees, and your equipment.
Good Security Starts With A Site Assessment
Every construction site is different. Whether that's in the equipment or machinery you have on site, the type of development you're working on, or the safety precautions that are specific to your building site, there's lots of different factors that make up your personal situation.
That's why a site assessment is absolutely vital. Good construction site security companies like Churchill will take your individual requirements into account, and work alongside you to create a solution that not only works for your site, but that takes into account what makes your site unique.
We'll look at a wide combination of factors, including:
The size and nature of your site
Equipment you have on site (including plant machinery)
The number of employees you have
The perimeter of your site, and neighbouring areas
Health and safety precautions
This bespoke package also means it'll be perfectly tailored to your budget, offering complete peace of mind at a price that's as competitive as possible.
Security Guards Are Essential For Building Site Security
Often considered to be the first line of defence in construction site security, guards are an exceptional way to ensure the safety and security of your site.
Firstly, they're an exceptional effective deterrent. Time and again we've seen that, by deploying visible security personnel, there's much less opportunity for thieves or trespassers, and that crime has a sharp reduction.
On top of that, you're able to position these guards in areas that you're particularly concerned about (such as any garages for plant machinery, or tool storage). These guards can help deal with any disturbances, and can be deployed 24/7 to offer complete reassurance that your site and assets are safe throughout the day and night.
Also, by opting for Churchill as your building site security company, we're able to offer expertly trained guards. We can provide personnel with training in Weighbridge and Banksman, first aid, and even concierge or reception duties.
All the guards we provide are fully versed in the health and safety policies of your site, and can aid in enforcing those regulations to the letter.
Mobile Security Patrols Offer Expert Coverage
While manned guarding is superb, and is always a part of any comprehensive security coverage, construction sites are unfortunately not one-size-fits-all and larger developments or projects often require a more robust approach.
That's where mobile construction site security guards come in. Equipped with a vehicle, and able to perform patrols to ensure the integrity of your site's perimeter, our mobile security patrols offer the ideal solution for larger or more complicated sites.
They can patrol specific areas, or move to predetermined points across the site in order to monitor different points as and when they're needed. Our vehicles offer a hugely powerful deterrent too, and with the ability to deploy our mobile building site security guards at any time of day, your coverage can be as robust as you need it to be.
Construction Site CCTV Is A Must
Often seen as the epitome of the security industry, effective CCTV coverage has firmly planted roots in evidencing and crime prevention for your construction site. As technology develops further, monitoring has become a more integral part of creating a strong building site security presence.
Construction site CCTV towers offer a high-tech supplement to any security personnel on your site, as well as act as a strong deterrent to any potential criminals. They're also an ideal tool for providing support to any emergency services in the event of a crime taking pace on your site.
Plus, by opting for a construction security company like Churchill, you'll have access to our 24/7/365 control team, who provide complete and comprehensive coverage of your site, as well as a swift and effective response in the event of an intruder or disturbance.
Invest In Powerful Access Control Systems
Construction sites are often busy places, as we're sure you know. With a constant flow of vehicles, visitors and employees, access to your site needs to be well-controlled to ensure that everyone is kept safe, and that you don't run the risk of losing valuable equipment or time.
By opting for sophisticated access control systems as part of your construction site security solutions, you're able to put measures in place that regulate the arrival and departure of everyone who visits your site.
Technology has developed massively over recent years, with biometrics and facial recognition now becoming more commonplace in the building site security industry. These are in addition to the access monitoring that a construction site security guard can afford you.
Get in touch today to see how we can create a tailormade package that both supports the security and safety of your construction site, and ensures you can continue to plan for the future without the stress of financial impact.