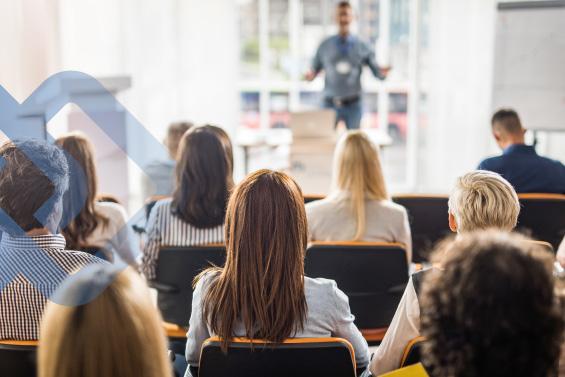 When planning an event for charity, there's a huge amount to consider. From the style of event you're planning to run, to the amount of people who'll be attending, each different aspect of your altruism must be planned meticulously to ensure it runs as smoothly and effectively as possible.
One key facet of that planning should always be the security you have in place for your charitable event. You'll undoubtedly have guests and staff to ensure the safety of and valuable items or equipment to look after, especially as charity events often present a target for opportunistic thieves.
We'll break down the key charity event security solutions you'll need to have in place, and show you how we've worked alongside some of the UK's largest charity events to safeguard their equipment, people and processes.
6 Reasons Why Charity Event Security Is Essential
While charity event security might not be your first consideration in your planning process, it's an absolutely crucial component of running a successful and prosperous event.
There's so many moving and changeable parts in a charitable event, ranging from the number of guests in attendance to any prizes that you've included as part of your event, and having strengthened security across multiple different areas is essential.
We'll break exactly why you'll need to implement robust event security, and explore how you can most effectively mitigate the risks that come with running a fundraiser or other event.
#1 – Safeguarding Your Employees & Staff
Perhaps the most important part of charity event security is ensuring the safety and wellbeing of all of your guests. They're the main component of any kind of event and, without them, you wouldn't be able to make your fundraiser the success it can be.
The ideal option for effectively safeguarding all those who attend your charitable occasion is through expertly trained event security guards. These specially qualified professionals can patrol your event, and provide a reassuring presence for all of your guests.
Plus, without the worry of having to keep your premises secure throughout your event, you can focus more on being the ideal host.
#2 – Monitoring Those Who Come And Go
Regardless of the size or scale of your event, it's vital that you're in control of who leaves and enters your site. Effective event security personnel at the entrance and exit of your venue are able to control the flow of your event attendees, and monitor the comings and goings of all your guests.
These strategically positioned charity event security guards can also keep track of admissions, and tick off any permitted guests as and when they arrive.
This is of particular importance if you're running a popular event, or one that you're expecting a lot of people to attend. Without these guards, you run the risk of uninvited guests slipping in unnoticed, which could upset the environment you've worked so hard to cultivate.
#3 – De-escalating Conflict
While you'll undoubtedly be hoping that no incidents arise at your charity event or fundraiser, it's imperative you're prepared for them if they do. Emotions often run high at charity events, and while that's understandable, it's something you'll still need to plan for.
This is especially important if the event you're planning will serve alcohol, and that's often something you'll be asked when planning the security for your charity event.
This allows security firms like Churchill to better accommodate the unique specifications of your event, and build a security solution that encompasses everything you need.
Robust charity event security can ensure that you're able to enjoy your event stress-free, and rest easy knowing that you have expertly trained guards on-site to deal with any situations.
#4 –  Deterring Potential Criminals
One of the more nuanced benefits of having a visible security presence at your charity event is the strong deterrent it can be to possible criminals. Time and time again we've seen how a clear presence of security at an event or venue can stop crime before it ever begins.
This is often the guiding principle behind many security decisions across the sector, and by making your guards as visible as possible as part of your charity event security, you'll be offering your guests ultimate peace of mind.
Plus, with your security in place and actively deterring criminals or unwanted intruders, you're able to relax and enjoy the event you've doubtless worked so hard to plan.
#5 – Adhering To Health & Safety Protocols
While it's often the last thing you want to consider when planning a passion project like a charity event, health and safety forms the cornerstone of any successful and prosperous event. It allows your event to flow smoothly, and for everyone to get the most out of what you've planned.
Charity event security guards are specifically trained in how to adhere to your event's specific health and safety policies, as well as follow best practice to ensure the safety and security of your guests throughout the event.
In addition, our expert event security can help provide your staff with any necessary refreshers on policies they may not be fully following, and maintain a consistent level of quality when it comes to event's specific health and safety stipulations.
#6 – Liaising With Emergency Services
While it's obviously hoped you'd never need to rely on your guards to do this, liaising with the emergency services is a key part of effective charity event security and adds an additional layer of reassurance to the stellar coverage you're already receiving.
In the event of an emergency, your event security guards will be able to liaise on your behalf with any emergency services that need to attend, and ensure that all situations are dealt with in a responsible, effective and level-headed manner.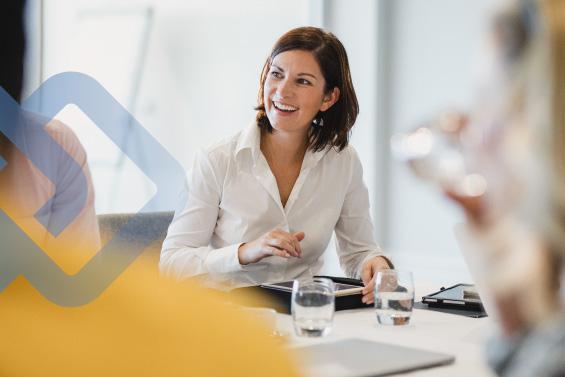 A Key Example Of Churchill's Charity Event Security
As one of the UK's frontrunners in providing bespoke security solutions to events, businesses and people across the country, we've got extensive experience in delivering custom-built security. That includes large-scale charity events which we were exceptionally proud to have been a part of.
Let's explore a key example of Churchill's charity event security success stories, and how we were able to meet the needs of the event organisers in a swift and effective manner.
Churchill's Security Package For Walking With The Wounded
As one of the UK's leading military charities, Walking With The Wounded (WWTW) were established  back in 2010 to provide further opportunities and care to those who've been wounded or otherwise incapacitated through conflict.
They organise teams in charity marathons and events that usually entail gruelling challenges, such as climbing the Cumbrian peaks, or taking on the Marathon des Sables – well known as the toughest footrace on Earth.
It's this unique offering that meant they needed a robust and effective event security complement, particularly to monitor the safety and security of their equipment. That's where Churchill Support Services came in.
We were able to offer overnight charity event guarding for their specialist equipment and staff, which helped ensure the safe and smooth running of the event. Our expertly trained security personnel were able to match their brief, and offer support throughout their event.
With such high-value gear on site, it meant that our guards needed to be vigilant, and provide a comprehensive service that ensured that WWTW could continue their highly valuable work.
It's projects like these that we're exceptionally proud to have been a part of, especially given our commitment to the Armed Forces Covenant and WWTW's extensive and philanthropic history.
Securing Your Next Charity Event
Now that we've explained the complex needs of securing a charity event, it's crucial that you make the right decision when it comes to ensure the safety of your next fundraiser.
With Churchill Support Services, you'll receive unparalleled support before, during and after your charity event. We'll provide a service that matches both the scale and needs of your event, and support you with every step of the way.
One of the key draws of our service is that, just as no two charity events are the same, no two of our security solutions are, either. We'll plan out a completely tailormade solution to the security needs of your charity event, and work alongside you each step of the way to ensure all your requirements are not just met but exceeded.
Our nationwide service means that, regardless of where you're planning to run your event, we're able to source local security personnel that are trained to an expert standard. These are available round-the-clock, and can offer ultimate peace of mind when it comes to the security of your charity event.
All of the guards we provide have undergone rigorous training, and are SIA-approved. We only partner with the industry's best, and work exceptionally hard to uphold our reputation as part of the top 1% of all ACS approved security providers.
Get in contact with one our expert advisors today, and we'll discuss the demands of your event before providing a free, no obligation quote.