"Big Brother is watching you." No, he really is. The extent of CCTV coverage in the UK today is such that the average Londoner could appear on film as much as 300 times a day.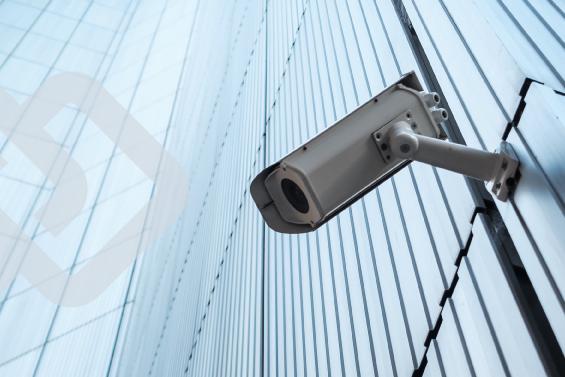 In fact, our little island boasts around 20% of the world's CCTV surveillance, with over 51,600 security cameras fixed to walls, ceilings, doors, and wherever else they can be discretely positioned these days. It's also a trend that shows little sign of slowing down. In the past few years alone, the UK has collectively spent over half a billion on cameras to keep us safe.
CCTV systems are not distributed equally across the country. Generally (but not exclusively), the most abundant infrastructures can be found where crime rates are the highest.
Either way, we Brits are a watched people. In this blog, we reveal the 15 areas where the greatest number of lenses are capturing the every move of their inhabitants
15. St. Helens: 1,166 CCTV Cameras

The post-industrial Merseyside town of St Helens is perhaps better known these days as being one of the UK's most renowned rugby league hotspots. The red on the crest and jerseys of the 'Saints' is also matched by the red dots that glow on the sprawling network of CCTV cameras spanning the town.
The 1,166 cameras that record the people of St Helens are enough to make the area the 15th most watched in the UK. Moreover, with a population of 181,095, the number of cameras equates to 64.4 devices per 100,000 residents, making St Helens the UK region with the 10th highest number of CCTV cameras per person.
14. Pembrokeshire: 1,170 CCTV Cameras
Boasting award-winning beaches and standing as one of the UK's most important agricultural centres, Pembrokeshire seems an unlikely place to be so heavily adorned with CCTV.
Nevertheless, the 1,170 cameras that monitor the South-West Wales county make it the 14th most watched place in the UK. Sparsely populated relative to its size, the number of cameras Pembrokeshire has installed also puts it at number 3 for areas with the most CCTV cameras per person at 92.3 per 100,000.
13. Manchester: 1,239 CCTV Cameras
A jewel in the crown of northern England, Manchester is a vibrant, bustling city popular with shoppers, art lovers, thrill-seekers, and sports aficionados. It also has its fair share of criminality, enough to have earned it the moniker 'Gunchester' in the 1990s.
With 1,239 cameras documenting the movements of Mancunians every day, Manchester comes in at number 13 on our list. However, despite a population of over 500,000, the city doesn't even feature in the top 25 areas with the most CCTV cameras per person.
12. Dudley: 1,240 CCTV Cameras
Dudley, the historic market town and proud capital of England's Black Country, can also claim to be the area with the 12th highest number of CCTV cameras guarding its residents in the UK.
The reason for the town's level of video surveillance is likely because Dudley is the third most dangerous major town in the West Midlands, with a crime rate of 131 offences per 1,000 people – 11% higher than the region's average.
11. North Lanarkshire: 1,284 CCTV Cameras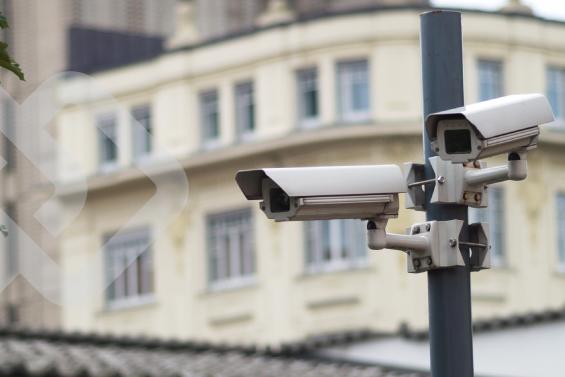 Situated to the north of Scotland's second city, Glasgow, North Lanarkshire also sits just south of our top 10 most watched areas in the UK. Police Scotland recently found that, overall, crime across North Lanarkshire has decreased by 15% compared to the five-year average. It is unclear how much this has to do with the 1,284 cameras that monitor the local population.
Either way, not only does North Lanarkshire possess a healthy amount of CCTV, at £305,134 invested, it is the 16th biggest spender on the technology in the UK.
10. Fife: 1,420 CCTV Cameras
Staying in Scotland, we now move north towards Fife, the country's third largest local authority area by population, with around 360,000 people calling themselves 'Fifers'.
With 1,420 cameras pointed at its people, Fife creeps into the UK's top 10 most watched areas.
9. Camden: 1,434 CCTV Cameras
London's epicentre of fashion, independent markets, music venues, and alternative culture, Camden also holds the grim title of being the second most dangerous borough in London.
Camden's crime rate of 107 offences per 1,000 people is 23% higher than the London rate of 87 per 1,000, with bicycle theft, theft from the person, and weapons offences all featuring highly.
As well as having the 9th highest number of CCTV cameras, Camden also comes 18th in the cameras per person table, with 51.3 devices per 100,000 residents. The borough's £961,893 spent on its cameras also makes it the UK's third biggest spender.
8. Bradford: 1,466 CCTV Cameras
With a population of around 350,000, Bradford the second most populous conurbation in Yorkshire and proudly calls itself the UK City of Culture.
However, Bradford also has another title – the most dangerous city in West Yorkshire. It also ranks as the third most dangerous city in England, Wales, and Northern Ireland, with drug offences and robbery both prevalent.
These unwelcome titles probably explain why 1,466 CCTV cameras closely monitor Bradford's inhabitants.
7. Islington: 1,605 CCTV Cameras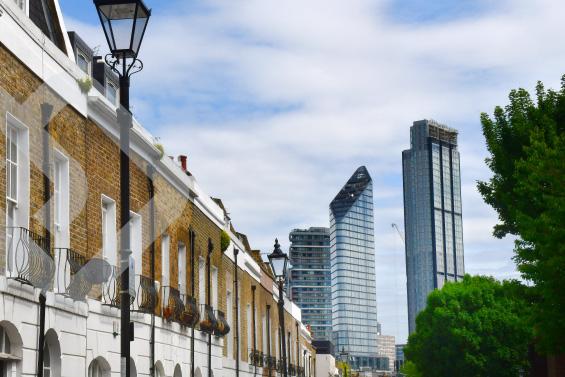 6. Hammersmith & Fulham: 1,852 CCTV Cameras
Making the top 5 of London's most dangerous boroughs, with a crime rate 19% higher than the capital's overall average, it is perhaps unsurprising that Hammersmith & Fulham has 1,852 CCTV cameras watching over its inhabitants.
As one of the smallest London boroughs but with a population approaching 200,000, Hammersmith & Fulham is the area in the UK with the most cameras per person at 100.9 devices per 100,000.
5. Hackney: 2,044 CCTV Cameras
Located just north of the Thames, the London borough of Hackney boasts a whopping population of over 280,000 despite its relatively small footprint.
Add to that a crime rate that is 21% higher than the capital's average, and it is little wonder that Hackney comes 5th on our list with over 2,000 CCTV cameras recording everything that happens within its boundaries. At 72.8 per 100,000, Hackney is also 7th in the UK in terms of the number of cameras per person.
4. Portsmouth: 2,101 CCTV Cameras
Portsmouth is an intriguing place. It is the most densely populated city in the UK, and Portsea Island – where most of Portsmouth is located – is the only English city not on the mainland of Great Britain.
And yet, with a crime rate 49% higher than Hampshire's average, the dockyard city has problems that require a significant degree of surveillance. Indeed, the 2,101 cameras monitoring the people of Portsmouth are the 4th most you'll find anywhere else in the UK. At 97.9 cameras per 100,000 people, the city also has the country's second-highest number of cameras per person.
3. South Lanarkshire: 2,204 CCTV Cameras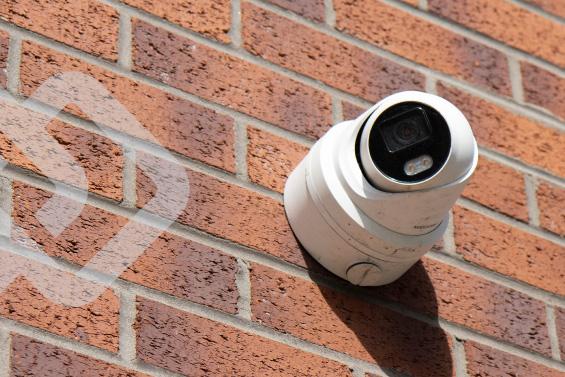 2. Hillingdon: 2,304 CCTV Cameras
The London Borough of Hillingdon is the largest and westernmost borough in West London. It also takes its approach to CCTV more seriously than most.
At 2,304, it has the second-highest number of CCTV cameras in the UK. At 74.6 per 100,000, it has the 6th highest number of cameras per person. And, with £768,590 invested in CCTV equipment, it is the fourth biggest spender.
How much this reliance on CCTV contributes, we don't know, but Hillingdon's crime rate is 9% lower than London's average, and it ranks among the top 20 safest places in England, Wales, and Northern Ireland.
1. Glasgow : 5,352 CCTV Cameras
In the 2021/22 reporting year, Glasgow City was subjected to 48,846 crimes – the most of any local authority in Scotland. And by some distance. As well as ranking highly for an assortment of crimes, Glasgow City had the highest number of homicide victims at 10.
However, Glasgow's crime problem is not going unopposed. At 5,352 cameras, it has more than double the number of second-placed Hillington.
The sheer number of cameras also puts Glasgow in fifth spot regarding the number of cameras per person, at 84.2 per 100,000 Glaswegians.
Final Thought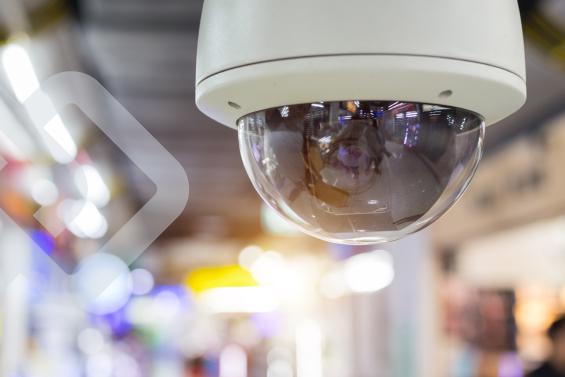 So, there you have it—the 15 most-watched areas in the UK, and it is London and West Scotland dominating the top 10. Still, beyond that, villages, towns, and cities across the country are increasingly investing in CCTV, recognised as it is as one of the most potent deterrents and means of bringing criminals to justice.
And, in case you were wondering which part of the UK spends the most on CCTV, you'll probably not be surprised to learn that it's the City of London. Whereas second-placed Wolverhampton spends £1.19 million on security cameras, the capital's beating heart spends almost seven times as much – an eye-watering £7.05 million.
If you're looking to equip your organisation with enterprise-grade CCTV, Churchill Support Services can help. We are a leading cross-industry corporate services company, supplying professional and comprehensive security solutions and electronic systems to businesses across the UK.
Get in touch with us today to learn more about how Churchill Support Services can support your business and its operations.