Farming and agriculture is a critical function to the UK's integrity. In 2021, it contributed around 0.5% to our economy, provides half of the food we eat, employs approximately half a million people, and is essential for the continued existence of the food and drink sector.
Typically isolated, packed with expensive machinery, and covering 71% of the UK's land, farms are also an attractive target for criminals. With so much depending on smooth and efficient agricultural processes, farms cannot afford to leave themselves exposed.
In this blog, we look at the types of crime impacting the farming sector and the steps farmers can take to keep their land, their people, and their assets safe.
The Crimes Impacting Farming
In its 'READY FOR THE RETURNING THREAT' Rural Crime Report 2022, NFU Mutual detail the criminal activity posing the greatest threats to farming communities.
Quad And All-Terrain Vehicle (ATV) Theft
Quad bikes and ATVs are an essential means of quickly covering the full footprint of a farm, and they're also a prime target for thieves. Theft of both vehicles reported to NFU Mutual cost £2.2m in 2021, with almost half being taken between September and December.
Shipping delays coupled with the impact of Covid and Brexit have contributed to a demand increase for farm machinery. As waiting lists and market values soar, thieves increasingly view quads and ATVs as easily portable, high-valuable items.
Land Rover Defender Theft
The Land Rover Defender is an iconic vehicle even outside farming, and thefts have grown by 34%. Such is the appeal of the Defender that they and their parts will always be a target for thieves, but high demand and limited supply have seen the value of anything Defender-related skyrocket
Agricultural Vehicle and GPS Theft
In 2021, NFU Mutual reported that the total cost of agricultural vehicle theft stood at £9.1m, with organised criminal gangs targeting farms for their high-value tractors, GPS systems, and trailers.
As supply chain issues continue to bite, farmers losing their agricultural vehicles or GPS systems to theft can face severe disruption to essential harvest and cultivation work. Trailers – often left in fields and farmyards for extended periods with minimal security – are difficult to track but can be easily sold without paperwork, making them a popular target for thieves.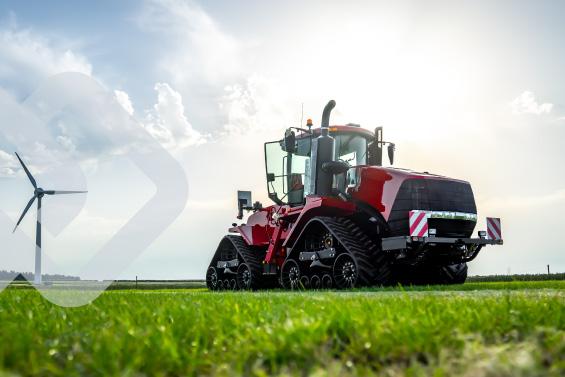 Fuel Theft
Against spiralling fuel prices, the theft of diesel, heating oil, and other fuels is becoming a significant problem for UK farmers.
The pilfering of heating oil can leave isolated rural households without a source of warmth during the winter months, while diesel and other fuel theft can result in heightened restocking costs, impeding essential work at a time when they are least able to pause operations.
Poaching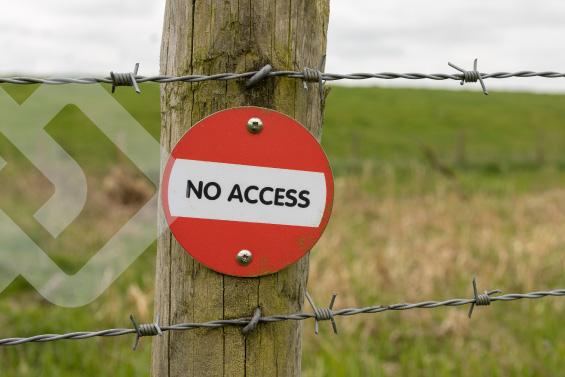 Analysis from 2021 shows that livestock theft cost UK farmers an estimated £2.4m. Poaching remains one of the costliest thefts to farming, and as Covid lockdowns have ended, there is a worry that it will become prevalent again.
Escalating food prices have also made poaching a more lucrative crime for criminal gangs, with farmers paying the ultimate price.
Dog Attacks On Livestock
Following what was termed a 'pandemic-generation' of first-time dog owners lacking canine-handling experience, farm animals worth an estimated £1.5m were injured or killed by dogs across the UK.
Horrifically, it is pregnant ewes and newborn lambs that are the primary victims. Not only do they meet a brutal end, but the financial cost to farmers with each attack is highly damaging. According to the NFU Mutual, there has been an increase in the percentage of dog owners who allow their pets to roam off-lead in the countryside, rising from 64% in 2021 to 73% in 2022. Despite this rise, 49% of these owners admit that their dogs do not always return when called.
Arson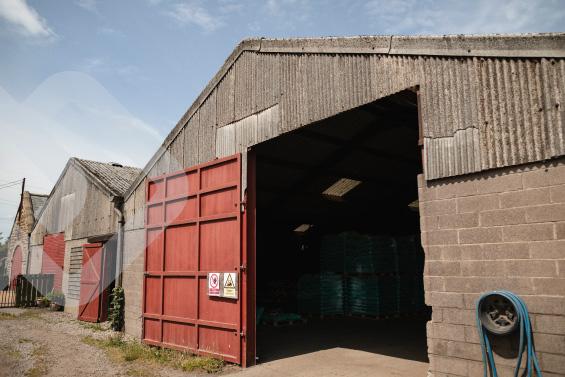 Because of their remote locations, farms are a prime target for arsonists. In 2021, a farm in Lincolnshire lost 140 bales worth £10,000 in a second arson attack, with firefighters only just managing to keep the blaze from spreading to a barn housing pigs and piglets.
A serious fire on a farm can be financially devastating and, where serious enough, can put a farm out of business for good.
Due to their isolated settings and open boundaries, farms are especially vulnerable to arson. Though attacks may be difficult to eradicate, a number of simple precautions, such as emergency lighting, alarm systems, and waking watch services, can prevent a small fire from becoming an inferno.
Fly-Tipping
Statistics from Defra show that over a million (1,072,431) fly-tipping incidents were dealt with by local authorities in 2018/19, with the task of clearing dumped rubbish often falling to farmers.
Indeed, a Countryside Alliance report revealed that fly-tipping affects 67% of farmers. Moreover, the estimated annual cost to the industry sits at £47 million annually, with the average cost of cleaning up a single incident amounting to £800.
Ensuring roadside fields are blocked or gated and that security lights and CCTV cameras are positioned at vulnerable locations are all highly recommended security deterrents.
Strengthening Farm Security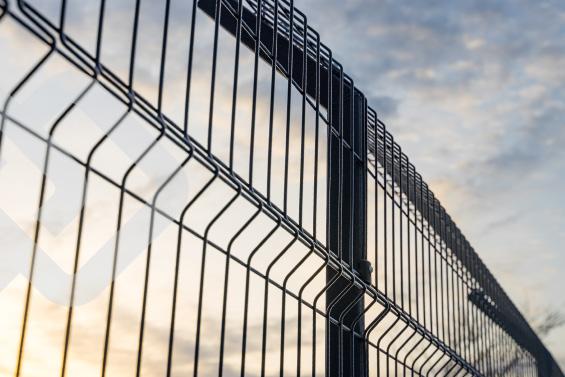 One of the main ways farms leave themselves exposed to criminality is a lack of physical security measures. As discussed above, isolated and home to large amounts of equipment, livestock, money, and materials, farms cannot afford for security to be an afterthought.
Investments in physical measures like fences, alarms, and cameras must be made to deter criminals and aid with prosecutions.
The following measures are all proven lines of defence for farms eager to reduce the threat of crime
SIA Licensed Security Guards
The presence of security guards continues to be one of the most reliable measures for protecting people and property.
By deploying multi-skilled guards to patrol designated areas of a farm, criminals will either think twice before attempting a theft or face being stopped and detained if they decide to carry out their attempt.
Mobile Patrols
With farmland accounting for 71% of the UK's landmass, there are many individual farms covering hundreds of acres. Even some of the smaller farms are simply too big to be sufficiently guarded by foot patrols.
Where this is the case, mobile patrols provide an additional and robust layer of security. By either completing circuits of the farm or responding quickly to suspicious behaviours, on-site vehicle patrols can provide security across vast sites or multiple properties.
Access Control
Although it's not practical to have an entire farm ringed by access control points, key zones such as main entrances and areas where expensive equipment is stored will benefit from barriers, bollards, and gates.
Even buildings that can't support the infrastructure needed for heavy-duty access control can still be secured. With measures such as biometric access, electronic locks and readers, and facial recognition, even the most isolated structures can be heavily fortified.
CCTV Installation and Monitoring
The use of surveillance technology is becoming widespread in farms of all sizes. By installing cameras and other video surveillance systems, farmers can monitor all zones within their perimeter and deploy motion detectors that send alerts when suspicious movement occurs.
Farm CCTV is a powerful deterrent, but even if it fails to dissuade would-be thieves, the footage collected can help to identify intruders or theft attempts
Vacant Property Inspection
Over the course of a year, it is common for various buildings within a farm's footprint to be left vacant. Organised criminal gangs often know which buildings are unused and when, and plan their activity accordingly.
By outsourcing the inspection of vacant structures to an accredited security company, farm owners benefit from knowing that they are under surveillance and that any signs of damage are either rectified or logged.   
Intruder Alarm and Response
Even the most sophisticated farm CCTV systems and vigilant guard teams can occasionally miss an exceptionally skilled and agile intruder. However, a modern and professionally installed alarm system is a different matter.
In the event an intruder triggers an alarm but doesn't immediately flee the scene, a Churchill security team will be on-site within a maximum of 30 minutes, no matter the time of day or night.
Keep Your Farm Safe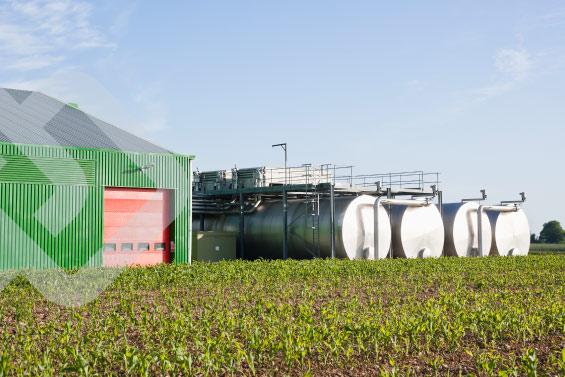 To protect your farm, consider deploying the security measures outlined here while remaining constantly aware of suspicious activity and reporting any suspicious persons or vehicles to the authorities.
It is also good practice to establish a security plan to determine and designate respective responsibilities should there be a security breach. By implementing appropriate security measures, the potential risks of theft and vandalism on your farm can be minimised, while the safety of personnel and livestock can be enhanced. Moreover, by entrenching farm security protocols, public opinion of the farm and the safety of its products can be improved.
Taking the necessary steps to ensure comprehensive farm security is essential for the safety of the people who work on, live in, and visit it, as well as the machinery and livestock. Farmers must be diligent and proactive in protecting their farms and preventing the crimes that blight the industry.
Why Choose Churchill for your Farm Security?
Founded in 1996 as Churchill Security, Churchill Support Services provides an extensive range of support services to public and private sectors across the UK, with significant experience in farm security.
Our processes and solutions have been recognised by the Security Industry Authority (SIA) as "industry-leading", and we are currently ranked in the top 1% of all approved contractors. We are committed to providing unmatched, expert security solutions and customer service and dedicate much time to attaining external accreditation from renowned certifiers to prove this.
Whatever the size of your farm, Churchill Support Services will tailor a security solution that ensures all risks can be mitigated. Whether that's a farm security guard patrolling designated zones, installing CCTV, or any other service only a specialist farm security company can offer, your site will be in the safest hands possible.
GET IN TOUCH TODAY
As an experienced provider of security, Churchill Support Services knows just how crucial it is to protect your farm and its assets.
Simply call us today on the free number listed above or complete our online form for a quick, no-obligation quote.