As crime rates continue to rise and the threat of terrorism remains a reality, it is essential to ensure the safety and security of those that face enhanced threat levels, whether because of their profile, net-worth or other attributes that might make them a target.
Close protection security is a specialised form of security designed to protect such individuals from physical harm and potential threat. Close protection operatives (often referred to as bodyguards) are highly trained professionals tasked with providing a physical presence to protect high-profile individuals from potential and immediate threats. They must possess a wide range of skill sets, including the ability to assess risk, identify suspicious activity, and respond quickly in times of danger.
However they are deployed, close protection operatives must also be able to provide constant security surveillance, maintain a professional demeanor, and be knowledgeable of local laws and regulations.
In addition to providing physical protection, close protection operatives must also possess the skills to provide emotional support, handle confidential information, and provide advice when needed. It is a security service that entails a wide range of responsibilities, duties, and skills in order to ensure the safety and security of the person being protected.
In this blog, we take a deep dive into the world of close protection, looking at the different types of operatives, what responsibilities they are tasked with, the skillsets they require, and the situations in which they are most needed.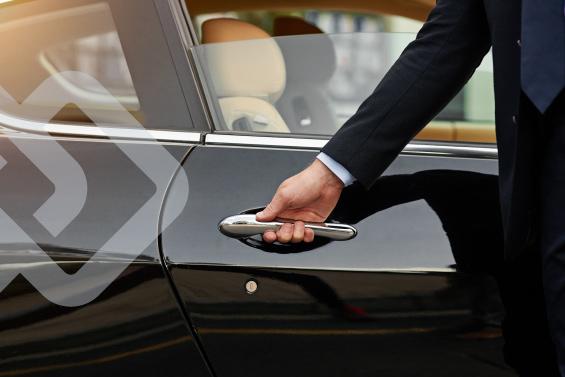 Types of Close Protection Operatives
Close protection security is a highly specialised service provided to individuals, including high-profile public figures who are at risk due to their notoriety, socio-economic status, or occupation.
The type of close protection service deployed is determined by the needs of the individual (or 'principal') they are assigned to protect, and includes VIP, residential, event, asset and high-value goods protection and security chauffeuring services.
VIP protection is a service provided to protect the principal during transit or while in a particular location, and is usually provided by a team of close protection operatives who are responsible for the safety of the principal, their family and staff, and any important assets
Residential protection is deployed to protect the principal and their family while they are at home. This service is provided by a team of close protection operatives responsible for the home's security and monitoring any visitors who come to the residence.
VIP event protection protects the principal during public events or gatherings and is provided by a team of close protection operatives responsible for the safety of the principal and often their staff too.
Asset and high-value goods are attractive targets for thieves, saboteurs, and those who would use an asset as a tool for blackmailing. Here, close protection operatives can be deployed to protect the goods or assets whilst in lock-up or when in transit.
Security Chauffeurs provide executive transport with drivers trained in closed protection, advanced driving, defensive driving, and anti-ambush, escape and evasion techniques for clients ranging from VIPs and CEOs to high-profile celebrities and politicians.
Responsibilities of Close Protection Operatives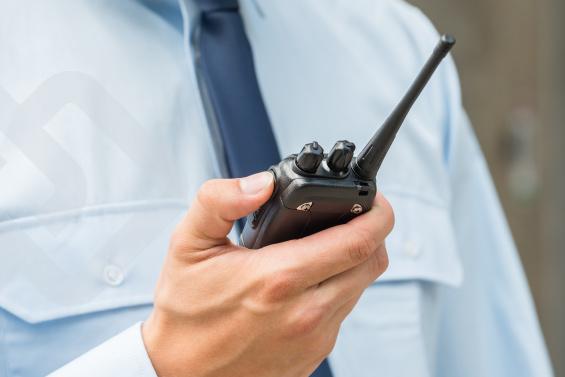 It is commonly (and wrongly) believed that close protection should be reactive rather than preventative. However, avoiding any form of altercation where feasible is essential. Effective prevention necessitates more intellectual ability than physical strength and requires high levels of focused attention, which can be mentally taxing.
Furthermore, a significant amount of time is devoted to preparing tasks beforehand to reduce the likelihood of incidents occurring rather than responding after the fact. It is paramount to recognise the significance of situational awareness and constantly apply it. In the world of close protection, prevention is always preferable to cure.
A close protection operative is a highly trained and skilled security professional responsible for the safety of a designated individual or group. Their role is to protect their client from harm and to ensure their safety and security, including assessing potential threats, monitoring the environment for any suspicious activity, and developing and implementing security plans to minimise the risk of their principal being harmed.
At all times, a close protection operative must remain vigilant in surveilling the environment and keeping the client at a safe distance from potential threats. They must be able to identify any risks, develop plans to mitigate these risks, anticipate any conceivable dangers, and react quickly and appropriately to protect their client should a threat materialise.
Close protection operatives must also have excellent problem-solving and decision-making skills, as well as highly developed communication skills to effectively interact with their client and other members of the security team.
Arguably, the most crucial trait an operative can possess, is the ability to remain calm and focused on their task at hand on those rare occasions a principal faces clear and present danger.
Close Protection Training
Close protection security is a service that requires highly skilled and well-trained individuals who must possess a variety of qualifications to fulfil the role effectively and professionally.
It is essential that close protection operatives maintain a high level of strength and physical fitness in order to protect their clients from threats and react quickly to attempted attacks. Knowledge of weapons is, at the very least, useful but becomes essential depending on where in the world the client is and the level of their profile.
In the United Kingdom, it is not permissible for individuals engaged in close protection or any other private security role to carry firearms. However, armed protection can be provided by the police with their official approval and will be the responsibility of the police alone. Firearms-based close protection is also only available to certain individuals, such as government officials, foreign dignitaries, and royalty.
Whether weapons are involved or not, all close protection operatives must undertake rigorous security training, covering knowledge of security systems, surveillance, and defensive tactics. It is also vital for close protection operatives to receive legal training so they know what defence manoeuvres are permitted within a jurisdiction.
All operatives in the UK must hold an SIA Close Protection license, proving that they can work in the private security industry as a bodyguard or in close protection. The licence also certifies that the operative has met requirements across proficiencies such as first-aid and has had a criminal record check completed.
The one skill that cannot be taught but which the close protection operative must possess from the beginning is a natural ability to remain calm and composed in frenzied situations and make quick and accurate decisions.
Without these skills and training, close protection operatives cannot keep their clients safe and secure.
What Threats Do Close Protection Operatives Defend Against?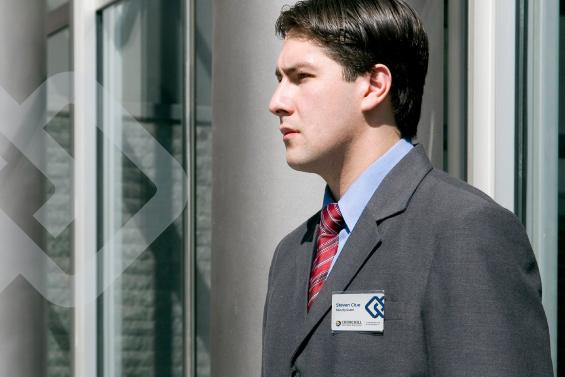 Although anyone can be subjected to criminal activity, some individuals are more vulnerable to becoming victims of crime than others. Those in positions of influence or who are high net worth, are likely to need close protection in their day-to-day lives.
Often, this is due to previous incidents, having received direct threats in the past, or simply occupying a position of influence that inevitably attracts attention.
Examples of the threats close protection operatives protect clients from are:
Over-enthusiastic fans

Stalkers

Direct or indirect threats

Invasion of privacy

Terrorist threats

Threats from organised crime
Final Thoughts on Close Protection
Close protection security involves the protection of individuals from potential threats of violence and other criminal activities. The responsibility of a close protection operative is to use their training and experience to identify, assess, and mitigate risks to their client, whether in public or private.
Training of close protection operatives must include a combination of physical protection skills, advanced communications, and situational awareness, and they must receive broad legal training.
The duties and responsibilities of a close protection officer are frequently romanticised in Hollywood films, resulting in a number of misconceptions about the industry. Depending upon the client, close protection can sometimes involve the utilisation of fast cars, private jets, and superyachts; however, the stark truth is that most close protection services are far less glamorous and usually involve working unsociable hours and extended periods away from home.
The societal impact of close protection security goes much further than people realise. Apart from providing a deterrent to potential criminals and allowing individuals to go about their daily lives without fear of attack, close protection security enables individuals with influence to engage in activities that may be considered dangerous or high-risk, such as attending political rallies or travelling to dangerous locations.
Without close protection, those who possess the opinions and talents that matter to us might only be accessible from behind a screen.
Close Protection with Churchill Support Services
With over 25 years of experience in providing close protection security, we are perfectly positioned to provide you with a solution that meets your specific needs. Our close protection officers can operate discreetly or as a visible force to ensure that your daily security needs are met effectively.
Each of our officers holds a UK Security Industry Authority licence, confirming that they are appropriately qualified and authorised lawfully to undertake a diverse range of close protection services – from celebrity protection to personal bodyguards for high net-worth individuals.
Contact us today for a free quotation.