For the uninitiated, event security is often seen as a blanket service. You're organising an event, you want to ensure participant safety, you hire security. Job done?
Well, not quite. Though there are event security companies out there that will happily send you a bus-load of security guards to help keep your event secure, those that have been in the game a bit longer know that the type of security you hire depends on the type of event you're holding.
Security companies should also consider the relevant industry guides to ensure your event operates safely and effectively.
The Guide to Safety at Sports Grounds (also known as the Green Guide) is recognised around the world for use in planning and operating sporting events
The Purple Guide has been written by the events industry Forum in Consultation with the events industry to aid events organisers or large-scale music events and similar events to manage Health and safety through the course of the event
In this blog, we cover the different types of event security, the range of incidents it can prevent or contain, and why choosing the right security company for your event is essential for its success.
Charity Event Security
A charity event might not be the first type of event that springs to mind when thinking about security. However, such had been the scale of incidents within charities, in 2017 The Charity Commission updated its guidance to help address the significant under-reporting of serious occurrences. This was based in part on the 55% of incidents that related to safeguarding – many of which occurred at organised events.
The risk at charity events comes in many forms. They are often family-friendly which means children are running around, it's common for alcohol to be served, they are frequently ticket-only, and where raffles are organised to raise money, many high-value items can be on the premises. Together, these risk elements can create an overall threat-level that requires professional oversight.
Given the sensitive nature of charity events, it is vital that highly trained, experienced and accredited security professionals are deployed to ensure the ambiance of the event is fully protected.
Sporting Event Security
Closer to the opposite end of the event spectrum are sporting events. Depending on the scale of the event, they can attract tens of thousands of spectators, the presence of alcohol is almost guaranteed and where rival teams or competitors are facing each other, the risk of disorder is credible.
Examples of such disorder – at even small-scale events – are not hard to find. Only this year, a local Sunday League Cup match between two Midlands-based, amateur football teams resulted in violent confrontations so excessive that riot police had to be despatched.
Thankfully, incidents on the scale of this ill-fated football match are rare but they serve as a reminder that sporting events cannot be organised with a relaxed approach to security. Indeed, they require a security team that's fully qualified and experienced in sporting event security, trained to the highest standard, and with additional skills such as access point and carpark security, counter terrorism awareness, crowd control and first aid.
Corporate Event Security
Returning back to what most would consider the less risky end of the events spectrum, we have corporate events. As one might expect, incidents at corporate events are rare but not unheard of.
Separating corporate events from other types is the category of guests. They are regularly attended by high net worth individuals (HNWIs) who present as an attractive target to those with malicious intent and thus require tightened security. Events can also involve the exclusive sharing of intellectual property, meaning strict guest lists are mandatory and must be tightly monitored.
Perhaps most of all, corporate event organisers want the image of the company to be upheld. Strategically positioned security personnel who can demonstrate knowledge of the layout of the venue, mobile patrols, and CCTV promotes confidence within attendees. If attendees feel safe and that they're in the presence of a company that takes all elements of its operations seriously, their early impressions of that company are good.
Personal Event Security
There can be times in a person's life when a landmark celebration – be it a wedding, anniversary or birthday is of sufficient magnitude than a larger organised event. Where the scale of the event tips a certain number of guests, the need to hire event security deepens.
We all like to think that the people we'd invite to a personal event would be respectful to the other guests and their property, but making assumptions where large numbers of people are involved is risky. There is also the ever-present danger of uninvited parties appearing at the door.
Even though it's a small and intimate function, the last thing anyone wants is a special gathering to be tainted by rude guests, confrontations, theft, or avoidable accidents. The presence of professional security personnel, trained in first aid, access control, evacuation planning, and general deterrence ensures guests can be confident in their safety and concentrate on their enjoyment.
Festivals and Concert Security
In most cases, festivals and concerts pass without major incidents but with a high consumption of intoxicants common among attendees the risk of disorder is high. Incidents of violence and tent-burning at the 2022 Reading festival show just how immediate these risks are.
The risk of serious injury at festivals and concerts is heightened when attendees smuggle weapons and dangerous items past entry points and is one of the main reasons searches have become more rigorous. Particularly since the Manchester Arena bombing, searches are also carried out to prevent explosives from making their way into an environment where large crowds are congregating.
Otherwise, preventing people from entering restricted/VIP areas, breaking-up fights or out-of-control mosh pits, and performing potentially life-saving first aid are crucial for the success of the event.
For family-friendly festivals and concerts, child welfare is an urgent consideration. The ever-present risk of minors becoming separated from their guardians, accessing prohibited areas, or incurring injury requires SIA-accredited security personnel with the skills to provide proper child safeguarding.
How much event security will I need?
This will depend on a number of factors but we'll start with the number of attendees. It's more of a guideline than a hard and fast rule but one security guard for every 150 guests works in most cases.
1 Guard: For an event with 150 or fewer people.
2-5 Guards: Sufficient for an event attended by up to 250 guests.
5-10 Guards: For an event attended by up to 1,000 guests.
10-20 Guards: For events with at least 1,000 guests and up to around 3,000.
Of course, this rough guideline will need to be reviewed depending on the type of event you're organising. A village festival, for example, will not attract the same level of risk as a world-tour concert. Similarly, a football match will inspire more heightened emotions than a corporate exhibition, meaning more security will typically be needed to prevent potential risks.
Moreover, it's important to understand that quality really does trump quantity. 10 highly-trained, experienced, and accredited security guards will be more effective than 30 with little to no formal background in the profession.
The level of security your event requires is one of the first and most important steps to address in the planning phase. If you're unsure about how much and what type of security you'll need, get in touch with Churchill Support Services and we'll assess the type of event you plan to organise, the venue, how many are likely to be in attendance, and advise you accordingly.
Planning your security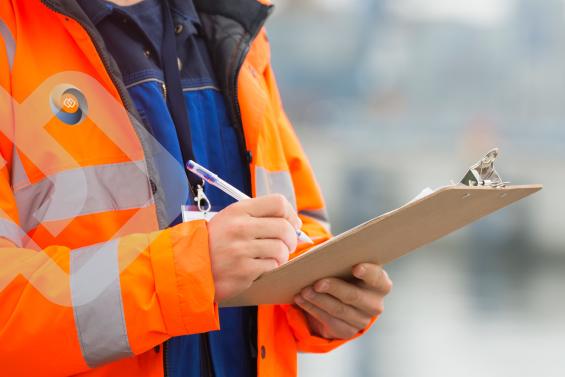 Our event security experts will carry out an extensive Event Security Operational Management Plan to ensure your event is completely secure and runs smoothly. This includes but is not limited to; event control, communication protocols, record keeping, entry and ejection policies, search policy and safeguarding.
You'll need to consider factors such as how crowds are directed around the venue, how to safely evacuate guests in the event of an emergency and how guests are admitted entry. All of this must also be underpinned by a robust and comprehensive Crowd Management Plan which should include but is not limited to;
Setting clear roles and responsibilities
Identifying how to work with others to ensure crowd safety
Risk Assessments
Crowd Entry & Dispersal
Emergency Plans
Why choose Churchill for your event security?
Founded in 1996 as Churchill Security, Churchill Support Services provides an extensive range of support services to public and private sectors across the UK with significant experience in event security.
Our processes and solutions have been recognised by the Security Industry Authority (SIA) as being "industry-leading", and we are currently ranked in the top 1% of all approved contractors. We are committed to the provision of unmatched, expert security solutions and customer service and dedicate much time to attaining external accreditation from renowned certifiers to prove this.
Whatever the nature of your event, Churchill Support Services will tailor a security solution that ensures all risks can be mitigated. Whether that's security guards manning doors, perimeter monitoring and car park management, or the installation of CCTV, your guests will enjoy a secure experience.
GET IN TOUCH TODAY
As an experienced provider of event security, Churchill Support Services knows just how crucial it is to protect guests, performers and employees.
Simply call us today on the free number listed above or complete our online form for a quick, no-obligation quote.